Migration Routes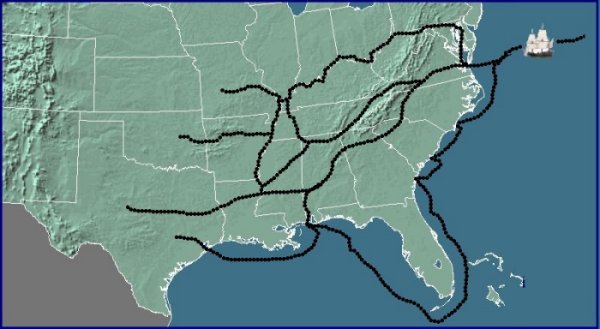 These routes are approximate and conform to the topography of the country. It is known that the family migrated from Virginia into the Carolinas, thence across Georgia and Alabama, following both the Tennessee and the Coosa Rivers. It is also known that the Ohio River was used by settlers traveling across the Cumberland Gap. Both navigable rivers and Indian trails were used by the pioneer settlers as they moved relentlessly westward.
Page last updated July 29, 2014.
© L. S. Yarbrough MMIX.