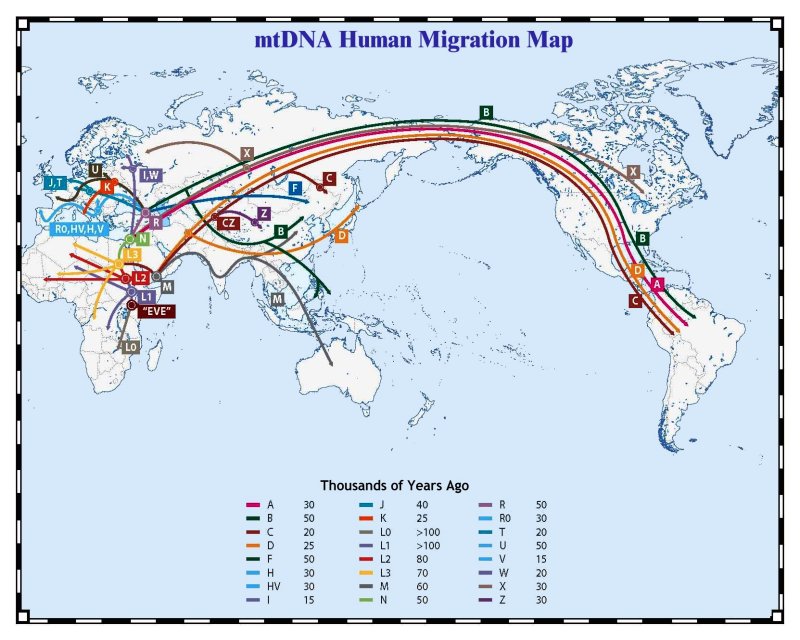 Similar to the yDNA migration map, there are also striking differences, notably the paths and time periods for migration from modern day Khartoum in east central Africa into Asia Minor. The migration of the descendants of "Eve" appears to be later than is the case for the males of the species.
© YNGHA 2017. All rights reserved.
Page last updated June 24, 2017.